Don't click away just yet.
Do you have a number of automatic watches?
Get our

LIMITED-EDITION

Winders For 15% OFF
Only For TODAY!
Navigator Cub Flag Series Winder - USA
⭐⭐⭐⭐⭐
"This is a classy looking unit that you will be ok with leaving out on your nightstand. The clip holds the watch better and the way it stops in the correct position makes it better for display. It is very quiet and the settings are right in front easy to change at will."

- Lia
Patented Innovation - Every WOLF winder counts the precise number of rotations. All other winders just estimate the number of rotations.

Rotation: 10 second start delay, 900 TPD (Turns Per Day), patented rotation programs - Intermittent rotation with pre-programmed pause and sleep phases.

Directional Settings: Bi-directional

Battery Option: Option to run the unit on AC power (universal adapter included) or AA batteries - alkaline or lithium (lithium batteries will last twice as long as alkaline batteries). Batteries not included.
$305.00

$259.00
You save $46.00
*4 interest-free payments available with Klarna
Get it at 15% OFF Today
Only 2 left in stock!
Show your patriotism with the Navigator Cub Watch Winder.
Drawing inspiration from the world's great destination. The single winder features chrome or gold finished hardware and winds your watch perfectly by counting turns per day.

Journey the world and always be on time!
Rapport Evo Single Watch Winder - Admiral Blue
⭐⭐⭐⭐⭐
"This watch winder is great for a single watch and provides a touch of masculine class to whatever room or office it's in. Most watch winders are quiet in their own way but this one is silent." – Jacob S.

– Jacob S.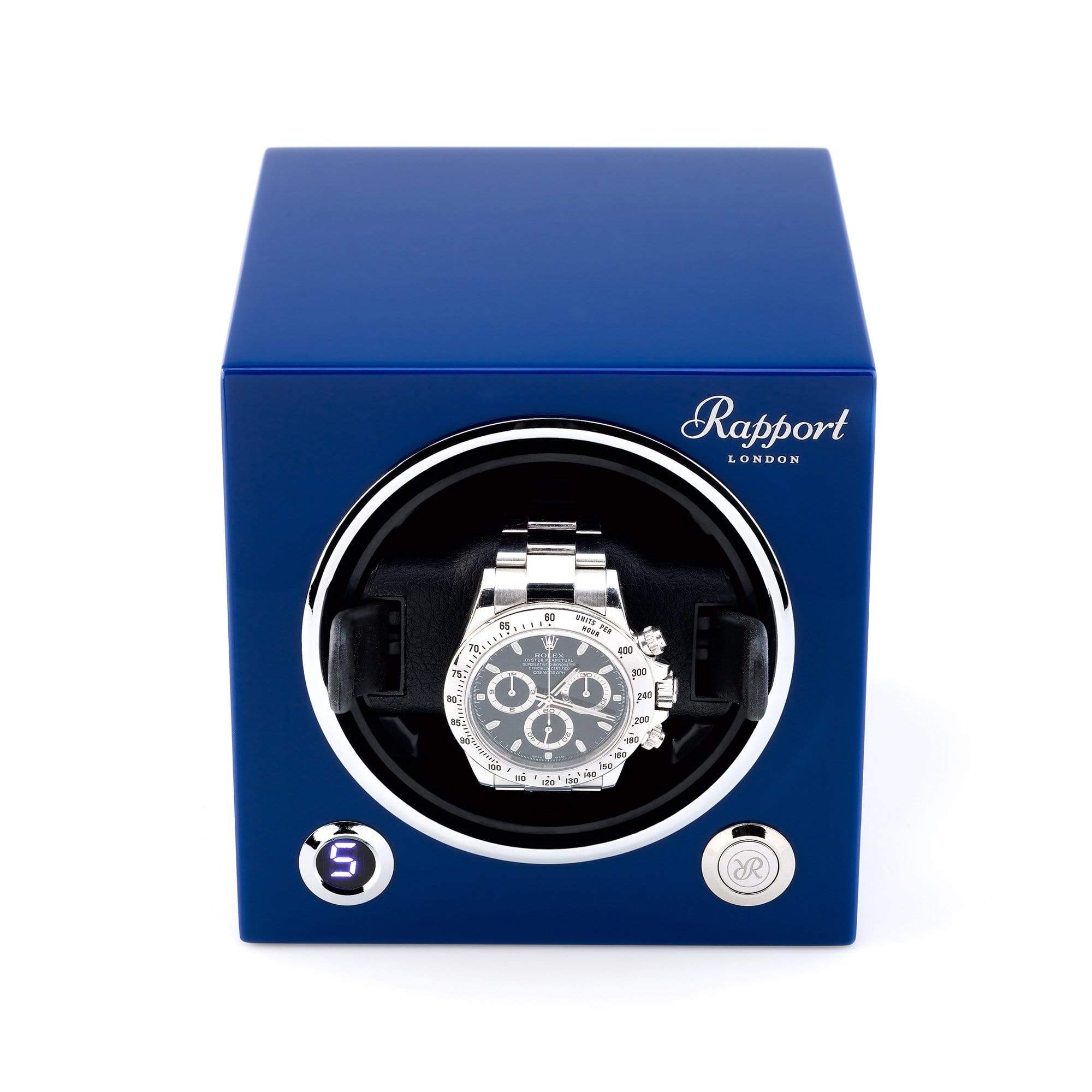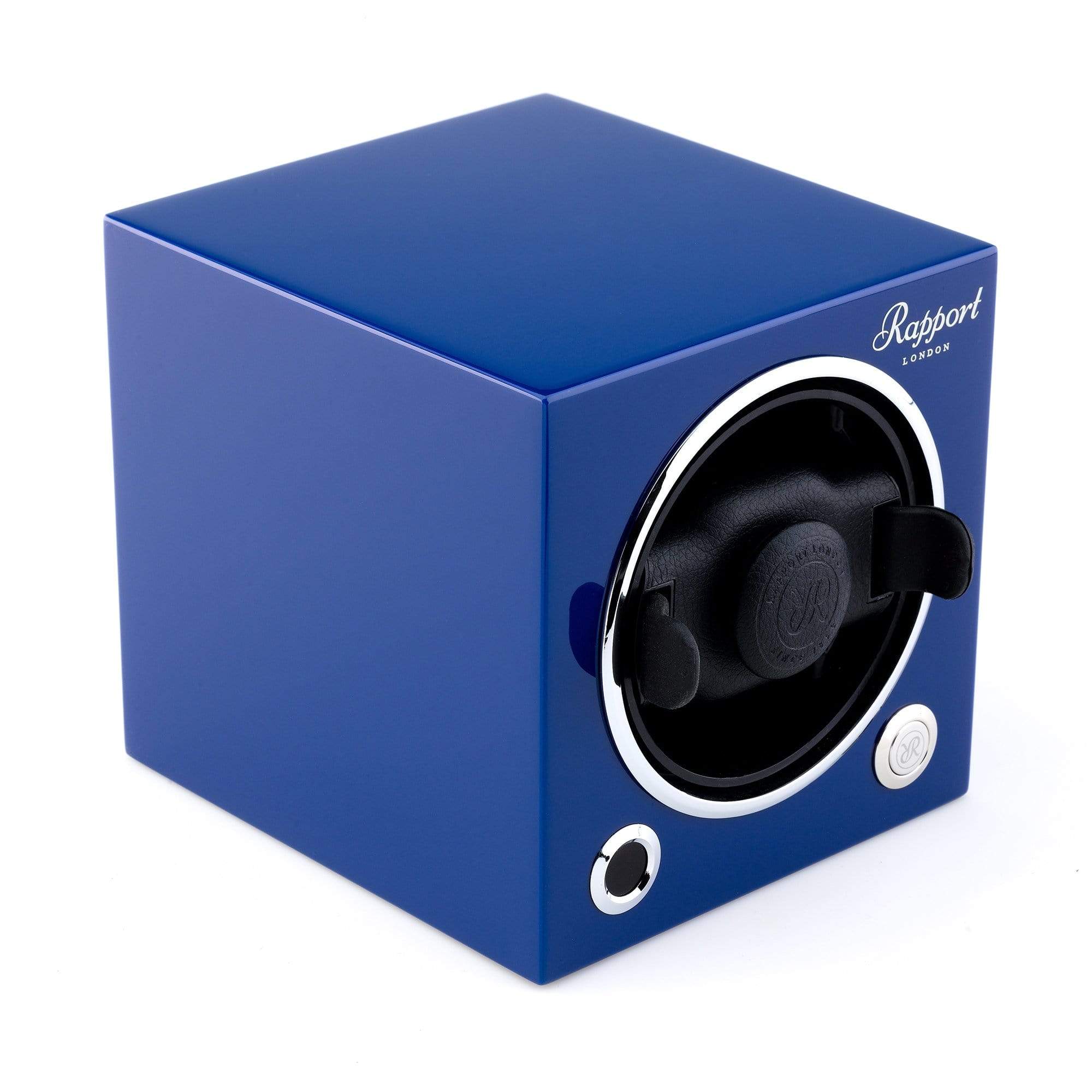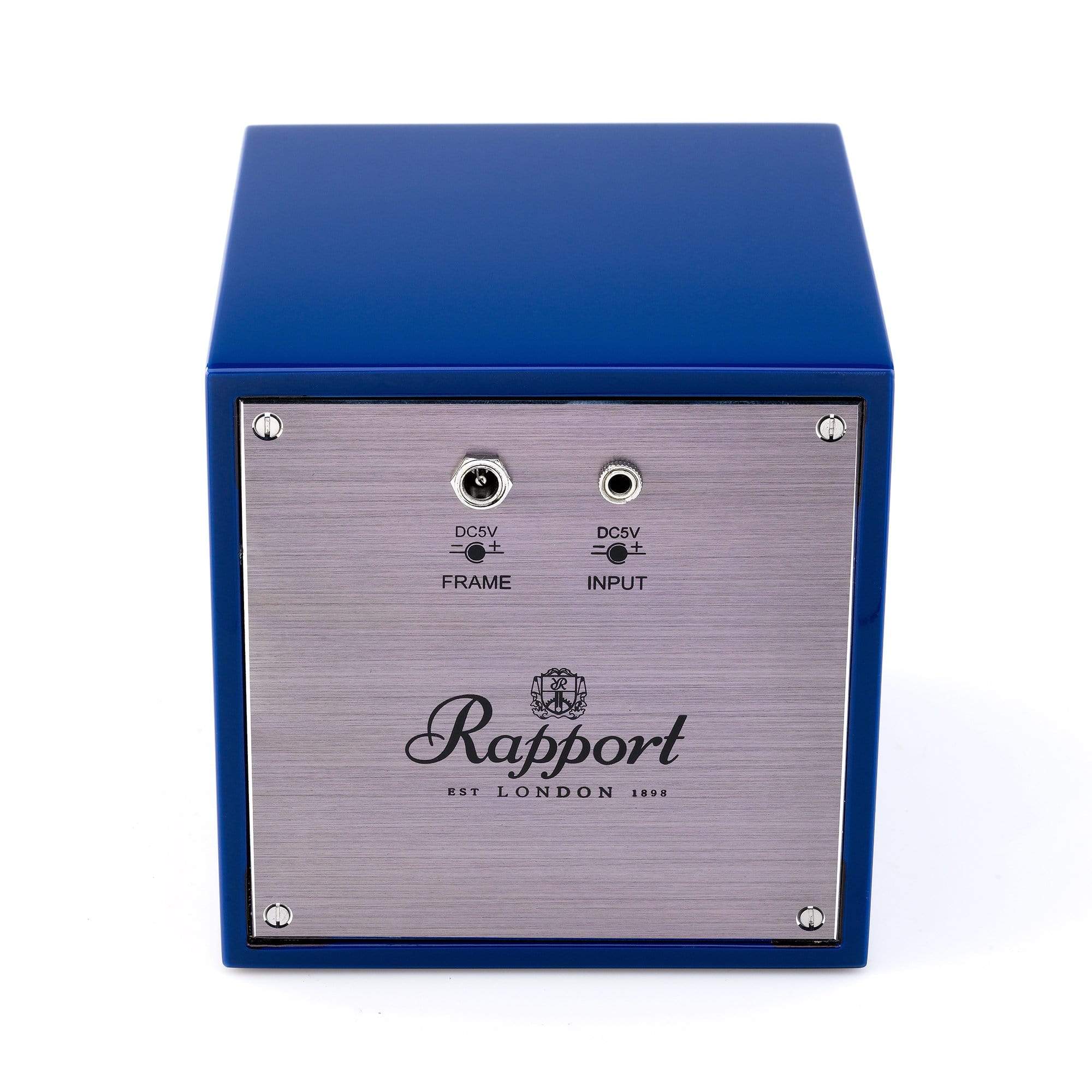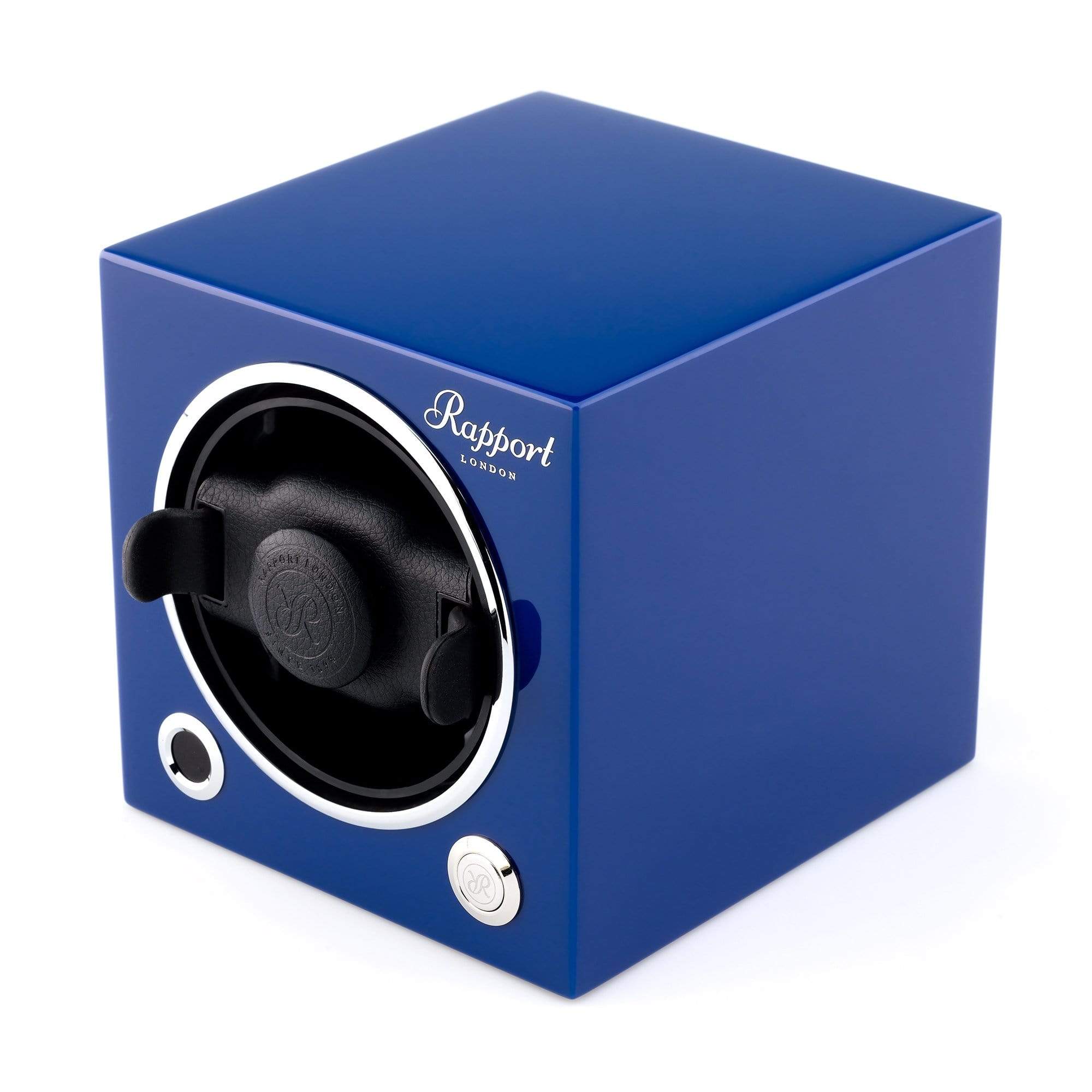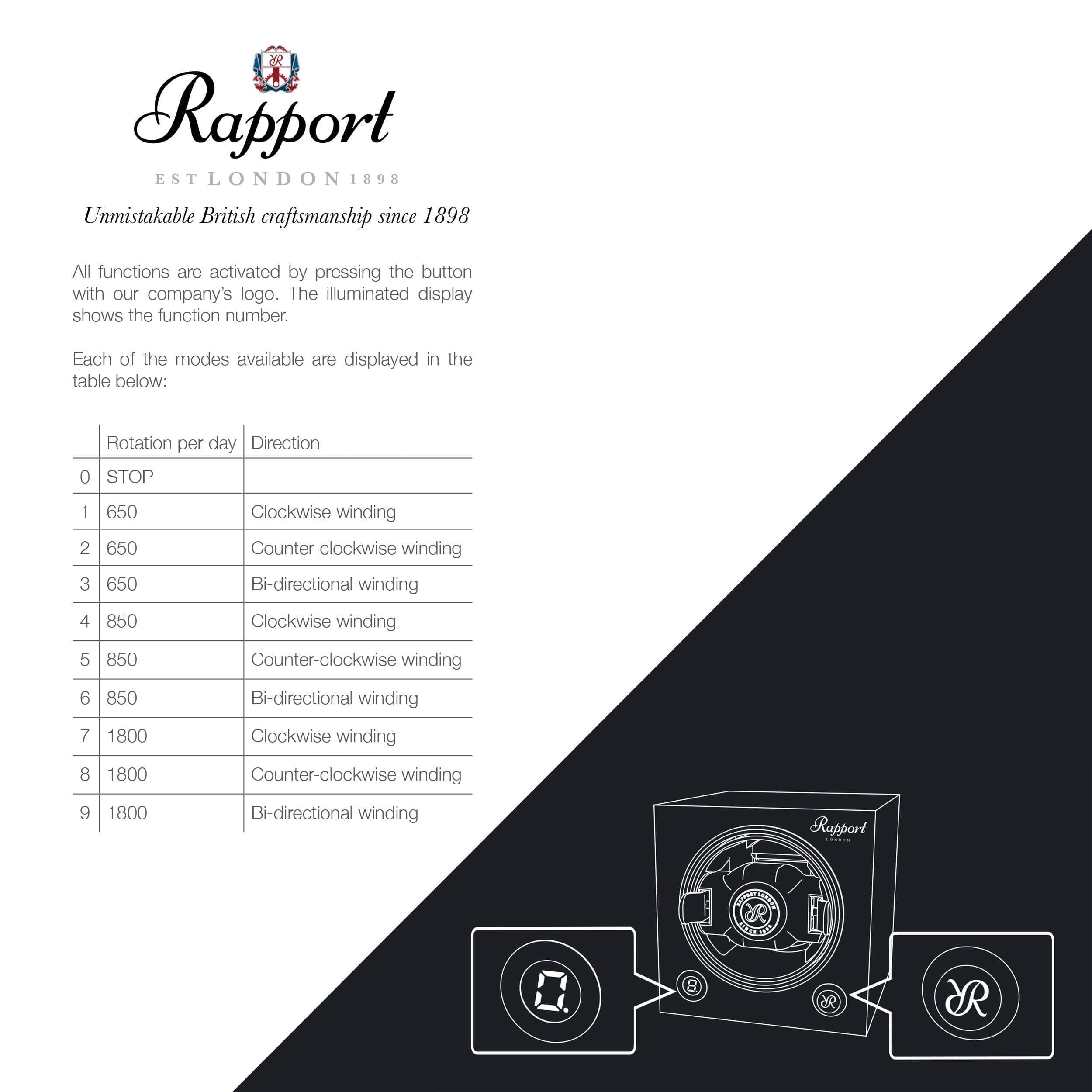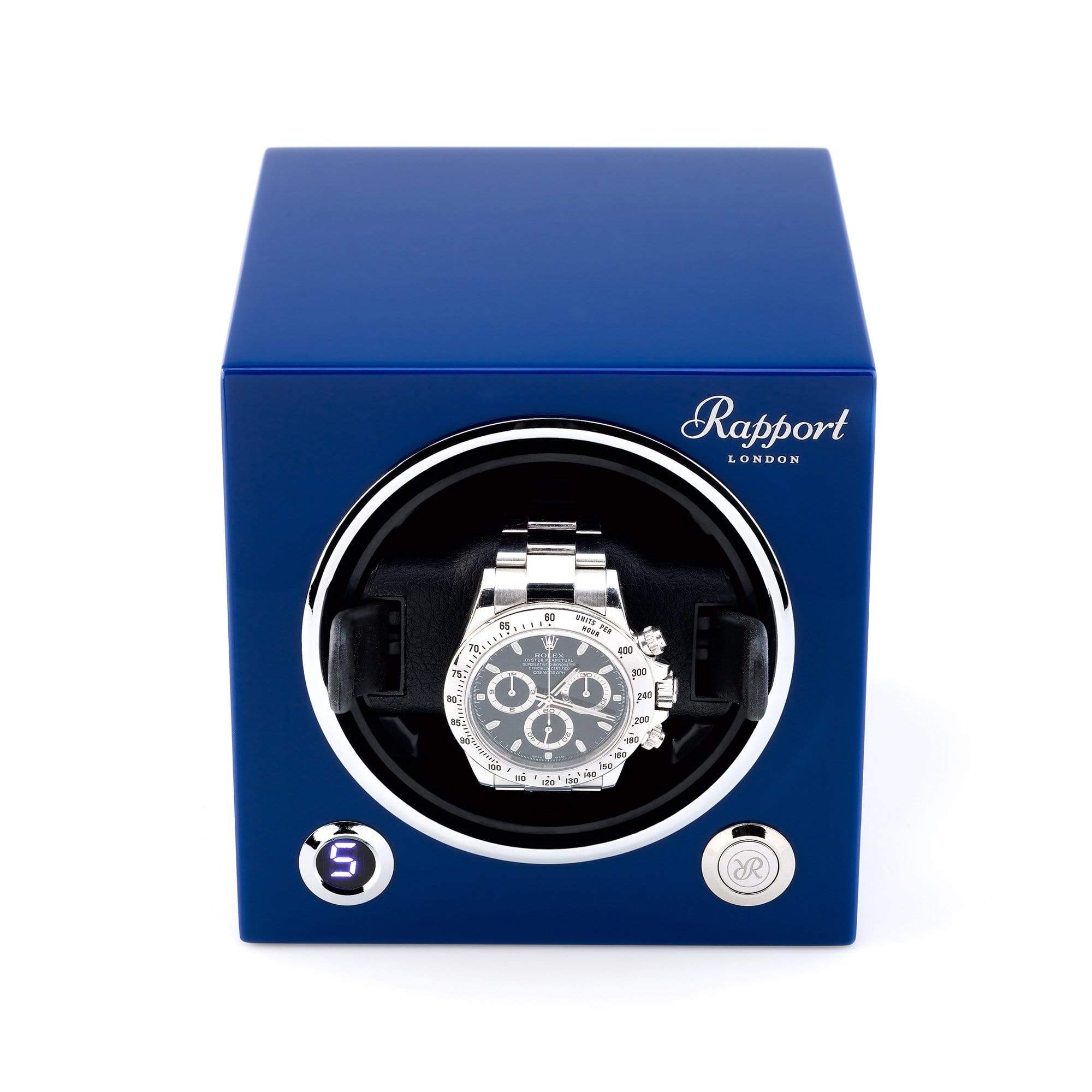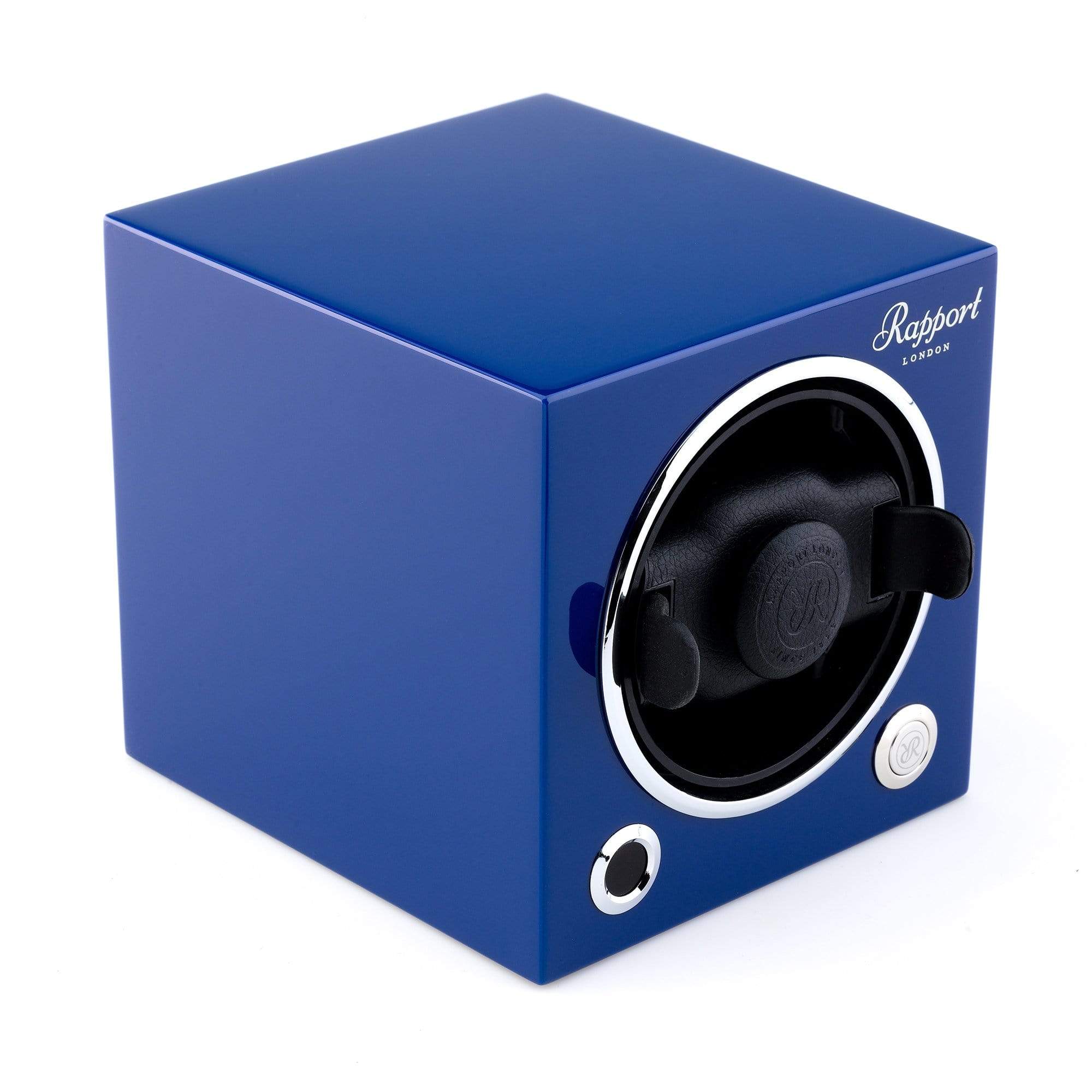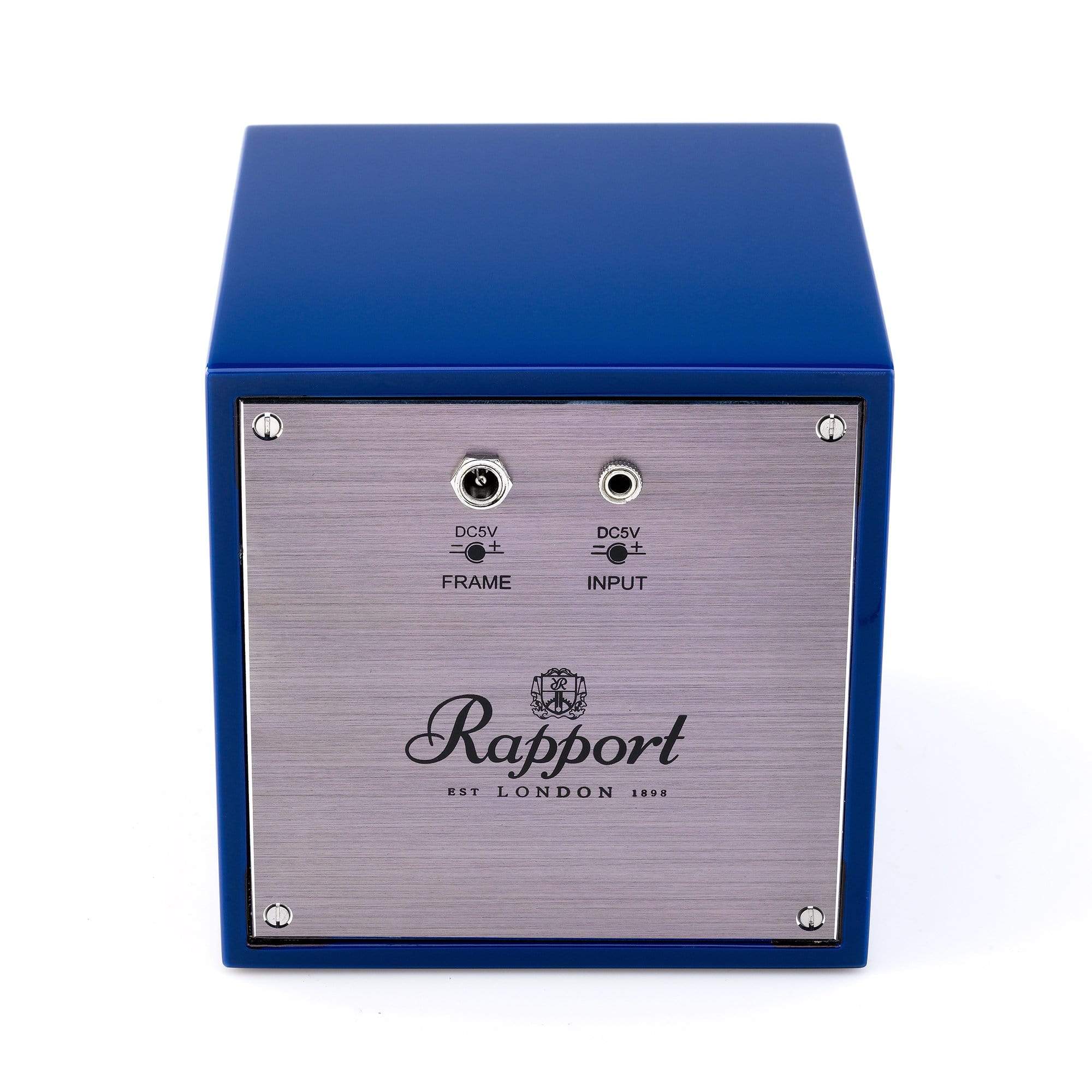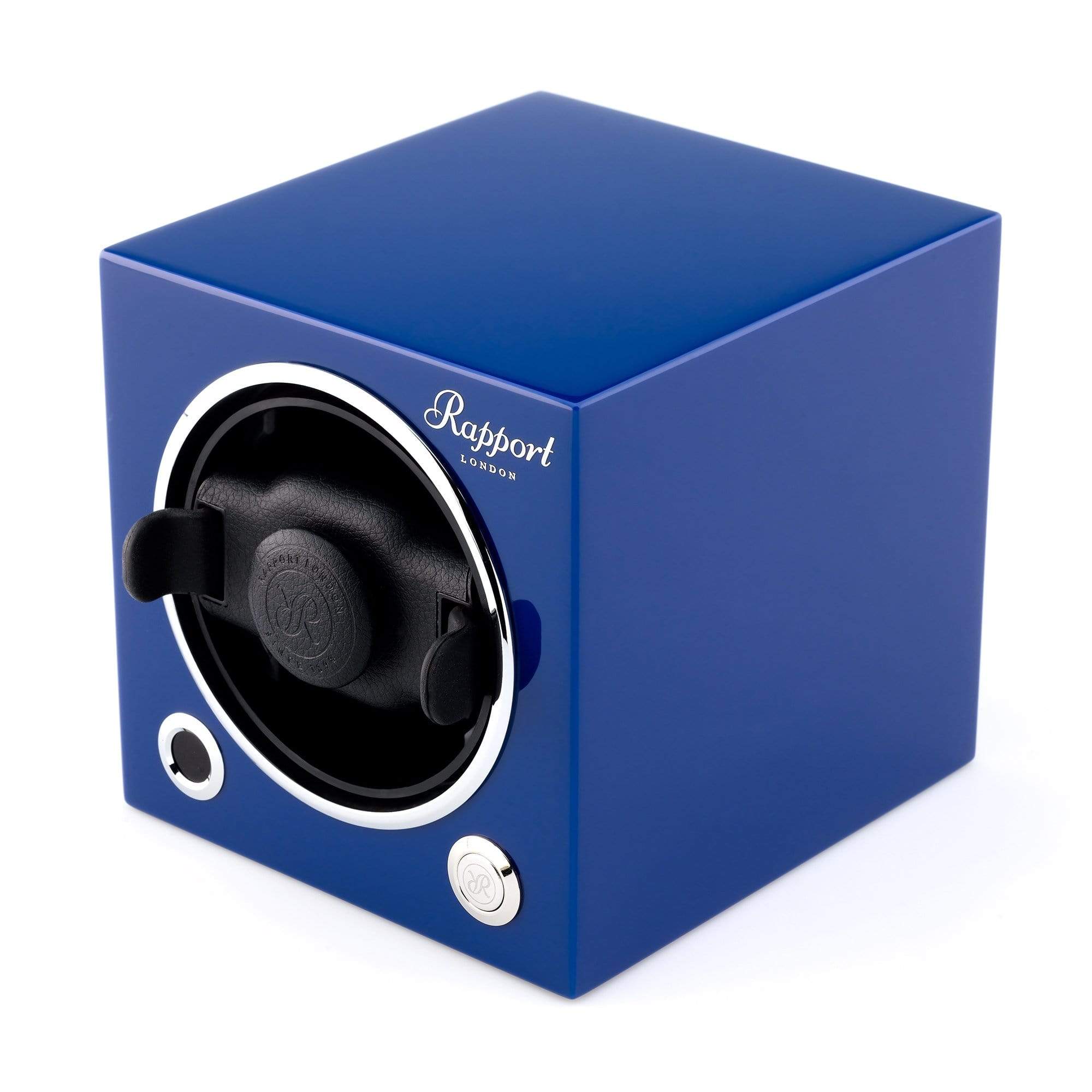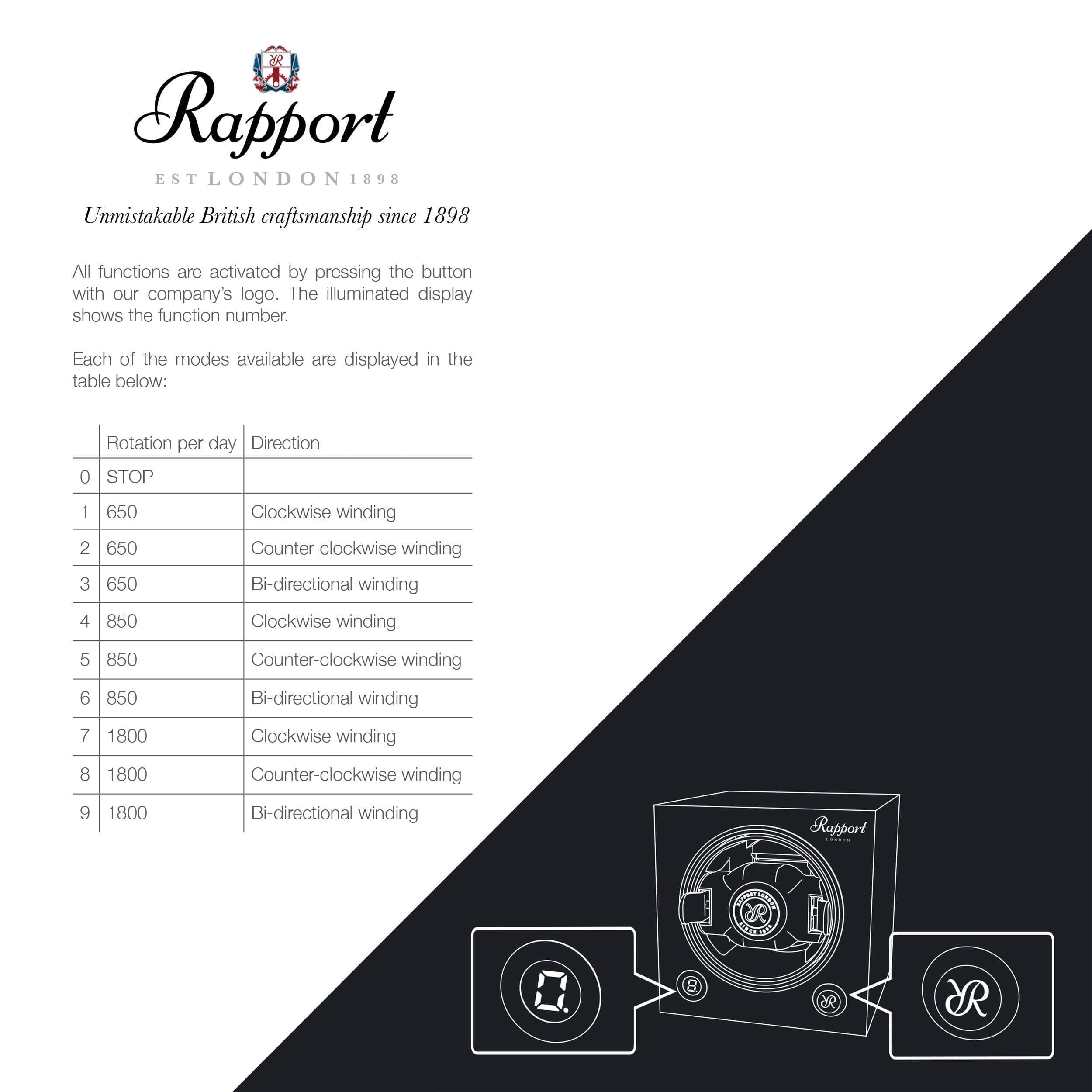 The evocube is the most versatile watch winder of the Rapport London Range.

Being available as single units allows you to obtain as many as you need to match your collection of watches.

They come in different colors all in a high gloss finish - have fun - matches your watch, your décor, or your mood.

The case is precision constructed in wood, finely finished with several lacquer coats.
The watch carrier is covered in black leather, has rubber side clips and is fully adjustable to accept any size and style of watchstrap.

The winding mechanism runs virtually silent and it offers several levels of control suitable for the majority of prestige automatic watches on the market today.

It has programmable winding modes and rechargeable battery.
$530.00

$450.00
You save $80.00
*4 interest-free payments available with Klarna
Get it at 15% OFF Today
Only 1 left in stock!
Get our

LIMITED-EDITION

Winders for 15% OFF
Only For TODAY!
One-Time Only Offer Ends In
© 2022, Watch Winder Pros